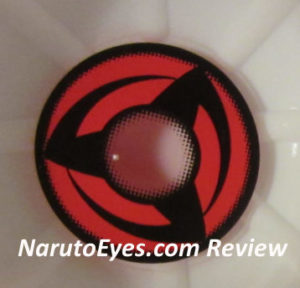 Hello again everyone! I'm here today to do a review of Narutoeyes.com.
If you've read my other post, you'll know that I've actually purchased from Narutoeyes.com a couple years back for a convention me and my girlfriend attended, and I talked a little about how great the contacts were back then.
But this time, given that it's my fourth purchase from Narutoeyes.com, I figure I'd finally leave a much needed full review.
So let's start:
Why I Chose NarutoEyes
I remember originally finding narutoeyes.com by running a google search for sharingan contacts. And while there were quite a few other sites selling sharingan lenses, I ended up going with NarutoEyes for a few reasons:
They had good customer reviews.
Their lenses are US FDA, KFDA and Health Canada approved.
They actually took care in taking good resolution pictures of their lenses (I can't tell you how many online contact lens stores have poor quality pictures of their lenses, or only a single photo – ughh like why?!
Their lenses are a good diameter at 14.2mm, which is slightly enlarging but not too enlarging, as most cosplay contacts should be.
I cannot stress enough how important the US FDA, KFDA and Health Canada approved were in making my initial decision to purchase from them. There are tons of contact lens websites out there who are just trying to earn the most money possible and will sell inferior products. When I was initially looking, I had found a lot of stores that showed absolutely zero certifications of their lenses (as they were most likely being produced out of China where the health standards probably aren't as stringent). In contrast, NarutoEyes has US FDA approved lenses, which is a very hard approval to get, and it's why I fully trust the health of my eyes with them. Again, I don't think this can be emphasized enough given that eye health is so important.
But let's move on ahead:
Product
This time around I decided to go with regular sharingan and Kakashi sharingan contacts. Here is what the package looked like (I already opened it of course):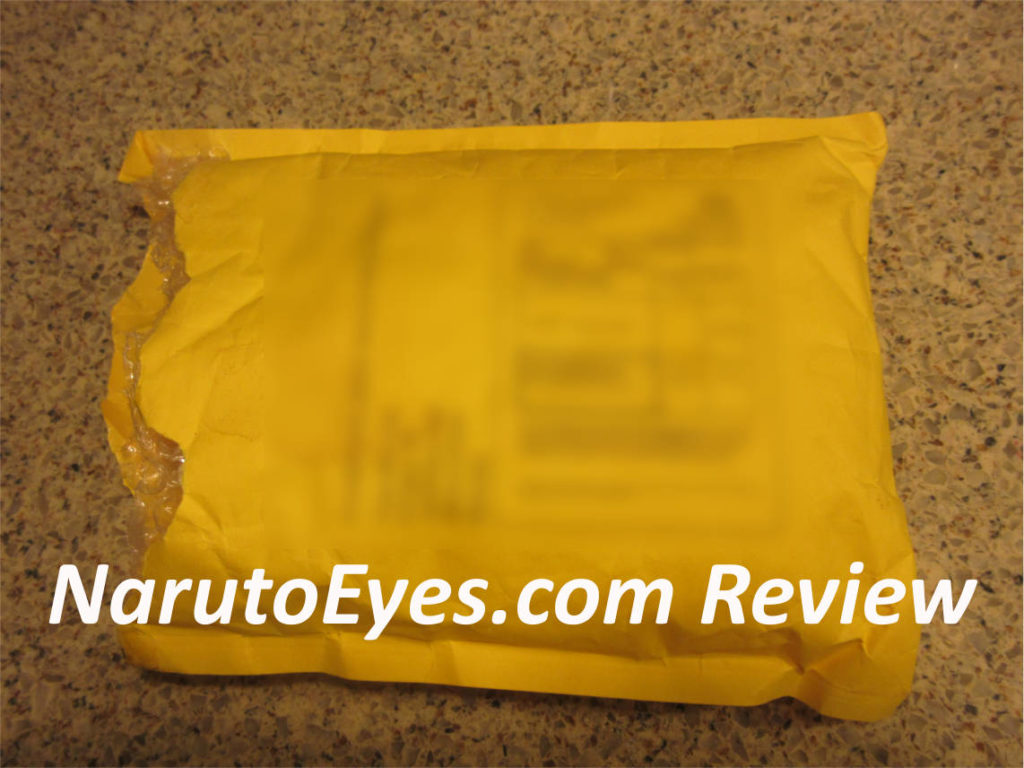 Every pair of lenses you order comes with a free lens case for storing them between use, which is a nice bonus since you'll need it. These ones are cute little doggy lens cases.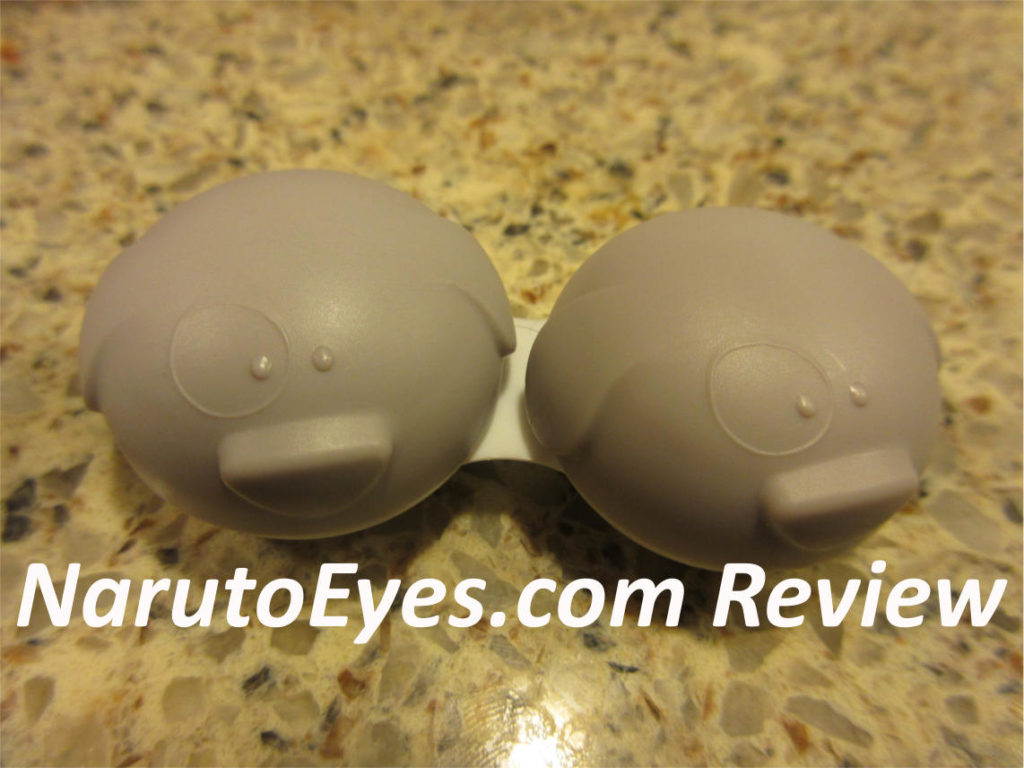 The lenses come in a sealed vial. You can tell the product is high quality just based on the quality of the imaging, text and logos of the vial. There is even a authenticity sticker to approve the lenses at the manufacturer level.
The first thing I noticed about the lenses was the quality. Even just looking through the bottom of the vial or holding the lens on my finger, you can see the deep vibrant red and blacks used to create the sharingan. There was no fading or imperfection on the lens and lens design itself, and there is great attention to detail. Take a look: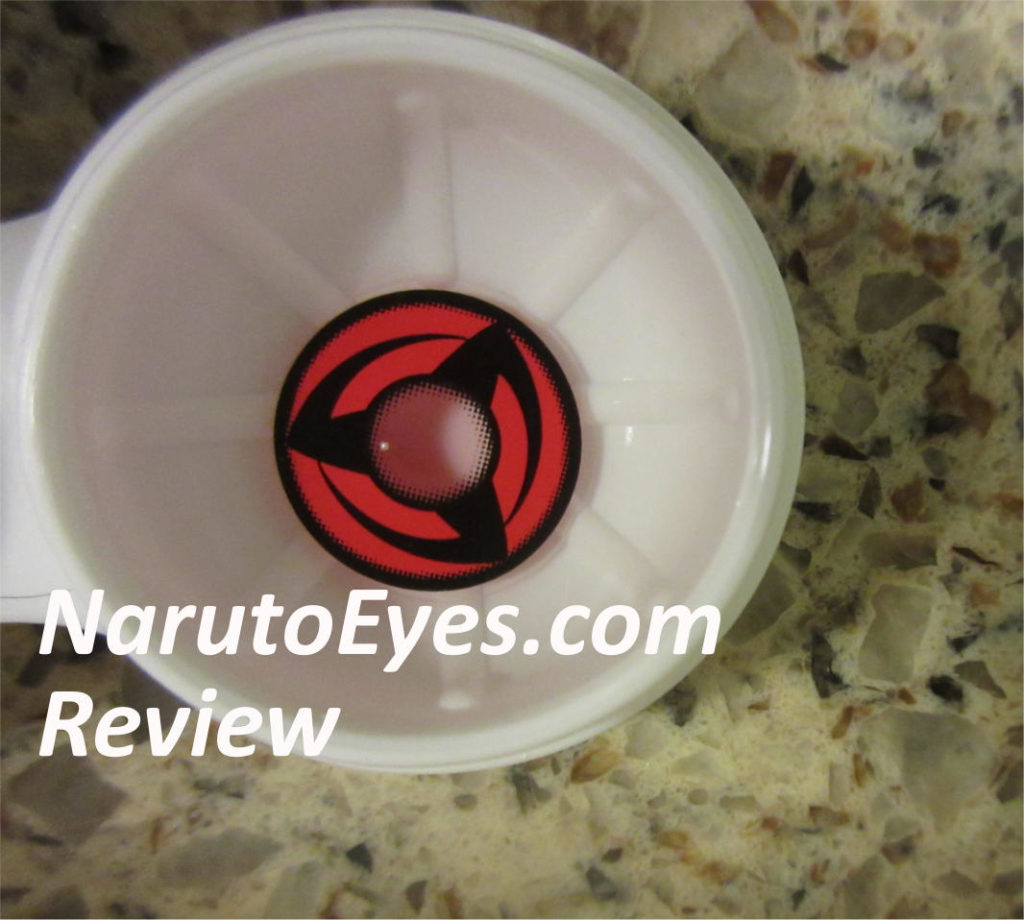 Well, I think a picture speaks a thousand words. Personally, I think the lenses look awesome; what do you think?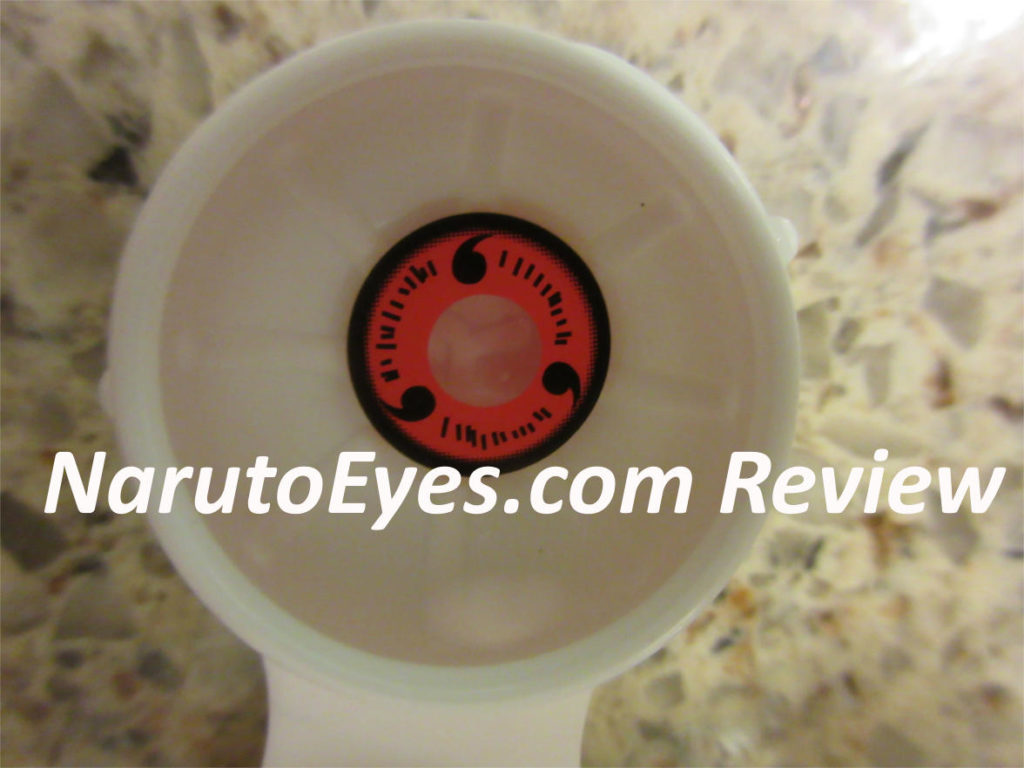 Comfort
I find the lenses to be extremely comfortable for cosplay/circle lenses. I've been able to wear them throughout the entire days outing without a problem. And I'd say I'm in the middle when it comes to pickiness/eye sensitivity here.
Conclusion
I think the fact I've ordered my fourth pair makes it pretty obvious that I like NarutoEyes lenses. But certainly because of FDA approval, attention to detail, vivid colors, great design and comfort I would ultimately recommend them to anyone who needs to get their sharingan on.
Feel free to leave any question or comments you might have below.
Read More